χawgəs, the Grizzly Bear, knows that the annual salmon run begins mid-August on the edge of the Great Bear Rainforest in Orford Bay. Dozens of bears journey huge distances to feast on the spawning salmon and eggs as part of their ancient quest to fatten up before a long winter of hibernation. In doing so, they continue a cycle that has taken place for millennia on the traditional territory of the Homalco First Nation people. This adventure invites you to be a guest on this very special excursion.

Your full-day adventure begins in Campbell River and journeys through the Discovery Islands on the Salish Sea. Skipper and guide keep you safe and informed as you enter one of British Columbia's greatest fjords, Bute Inlet, into prime grizzly habitat. The region is abundantly rich in wildlife with many opportunities to view marine animals while taking in the breathtaking scenery of Homalco territory.

Your arrival in Orford Bay begins a 3-hour land-based bear viewing adventure. Guides safely transport you by bus to raised wildlife viewing platforms and prime ground-viewing locations in search of the magnificent grizzly bears, herds of elk and majestic bald eagles. Along the way guides interpret the wildlife while sharing stories of the Homalco people and their ancient ties to the land.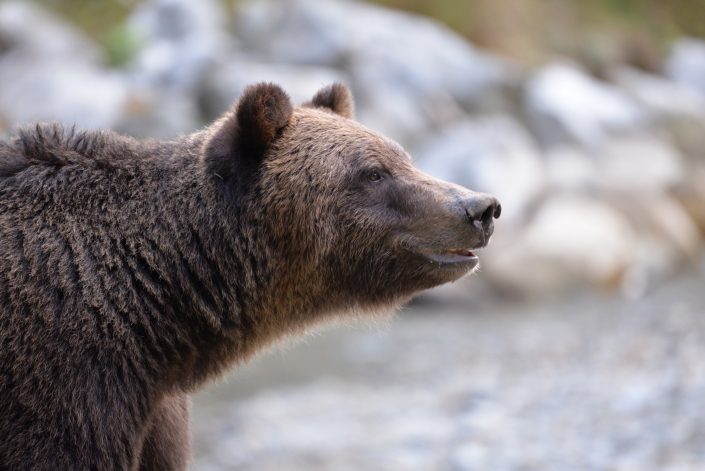 WHY CHOOSE Homalco Wildlife & Cultural Tours?
Homalco Wildlife & Cultural Tours is 100% owned by the Xwémalhkwu (Homalco) First Nation and takes you into their traditional territory. They have provided visitors with world-class tours for over 20 years. The Great Bears of Bute experience includes both a skipper and guide to ensure a truly engaging experience from Campbell River. Tours are kept small and personalized with a maximum of 12 guests per boat.
MINIMUM AGE: 10 years
DURATION: Approximately 8.5 hours
AVAILABLE: August 15 – October 31, 2023
Please see website for more details.