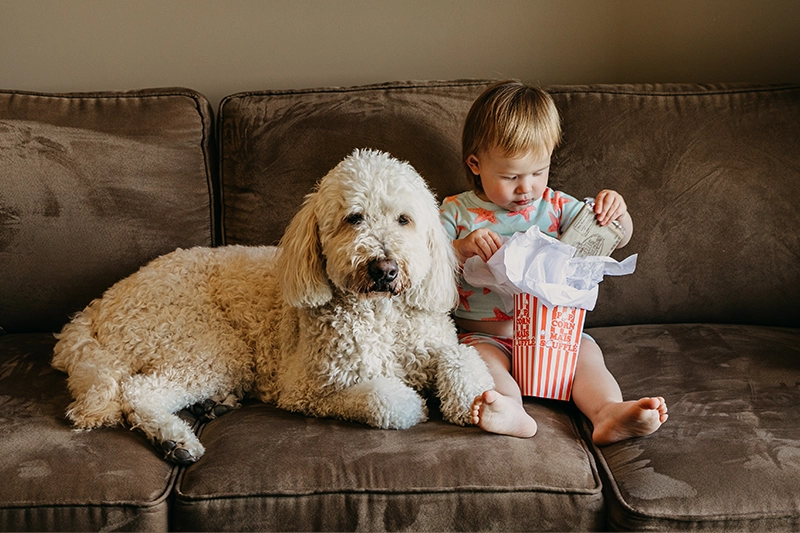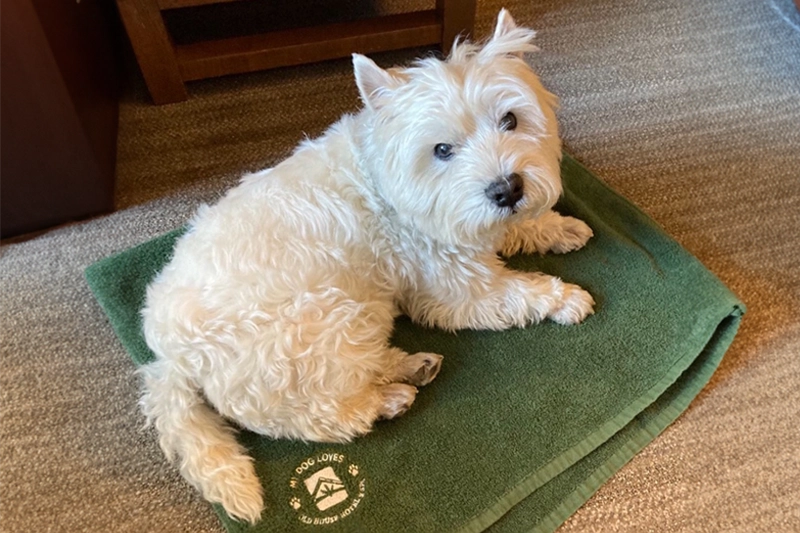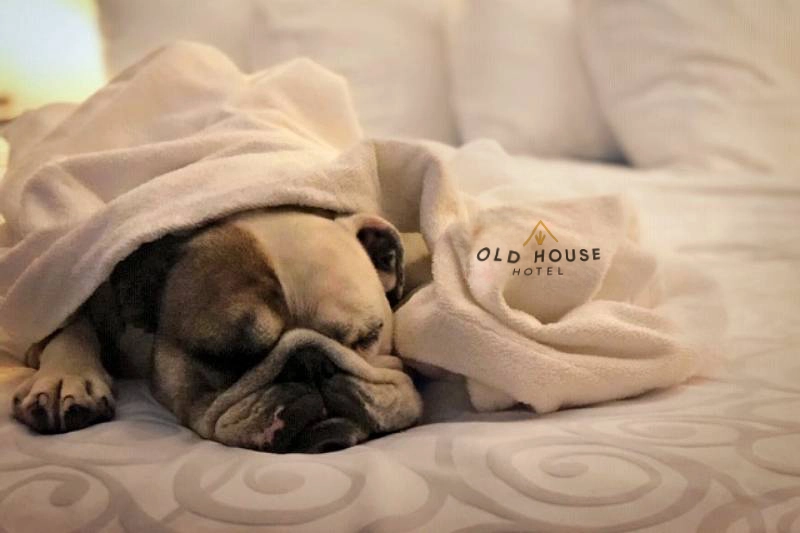 We are pet lovers here at the Old House and know pets are part of our family, no two ways about it! Our front desk team will welcome yours with our special VIP (Very Important Pup) pack, including a towel, treats and a walking trail map. Throughout your stay, our staff, who are animal lovers too, will be happy to assist you with any needs.
As you can appreciate, the comfort of all our guests must be our priority, so ask that you kindly review policies listed below before booking and observe them during your stay.
A daily fee of $25 per night (to a maximum of $100 per stay) will be applied to your account to cover the cleaning of all fabrics and carpets after your departure, so the room is as welcoming for future guests as it was when you arrived.
Out of respect for those with allergies and health challenges, we have a designated no-pet floor. Pets are permitted on 1st and 2nd floors only.
Pets must be house-trained and clean. Additional cleaning charges may apply if pets create an excessive mess.
We allow a maximum of 2 pets per room at any one time.
Your pet may be left unattended in the room for short periods of time if they are in a crate, the room lights are left on and a contact cell number has been left with the Front Desk.
Your pet must be on a leash or in a carrier when in our Hotel public areas.
Noise must be kept to a minimum, as barking can disturb other guests. Penalties may be applied if other guests are disturbed.
The Comox Valley has a poop and scoop by-law, so be sure to pick up after your pet.
Pets are not permitted in any of the pool areas of the hotel. This exclusion does not apply to service dogs.
Guests must contact the Front Desk to arrange for a convenient time for servicing their room. There will be no service if the pet is unattended in the room.
Guests are responsible for all property damages and/or personal injuries resulting from their pet.
Guests agree to indemnify and hold harmless the hotel, its owners, and its operator from all liability and damage suffered as a result of the guest's pet. The hotel reserves the right to charge guest's account commensurate to the cost of such damages.