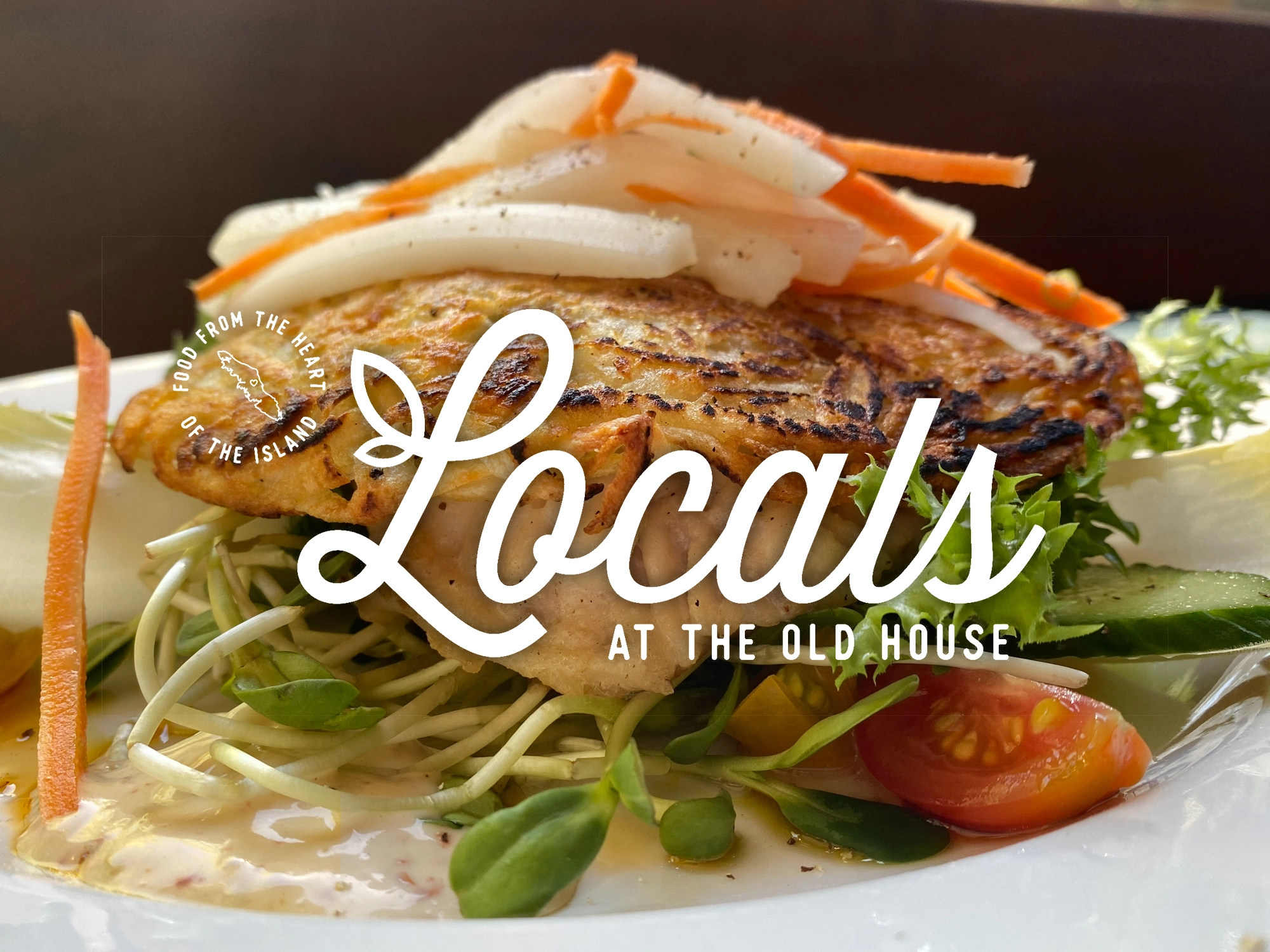 1760, Riverside Lane, Courtenay BC V9N 8C7
Tel: 250-338-6493
Experience Vancouver Island's premiere food destination featuring Chef Jonathan Frazier and a devoted kitchen team working with Comox Valley and Vancouver Island food producers to deliver a local, sustainable, and heartfelt west coast fine dining experience.
Located at the Old House Hotel, Locals lunch, dinner, weekend brunch and Mid Day Rosé menus showcase the freshest local food and beverages in the region.
 Whether you are craving wild seafood, farmed meats and vegetables, or house made pastas and sauces, Locals will be sure to please your pallet with something for everyone, including gluten-free and vegan options.
Join them on the riverside patio, covered wooden deck or heritage dining room.
250 6th Street, Courtenay, BC V9N 1M1
Tel: 250-338-9838
Atlas Café, in the Comox Valley, is the home of perfectly overstuffed breakfasts, bustling lunches and inspired dinners. It's where friends and family share laughs, colleagues share ideas, and the entire community gathers to share our passion for great food.
2064 Comox Avenue, Comox, BC V9M 1P8
Tel: 250-890-9200
Avenue offers bistro classics in a welcoming restaurant setting. The house-made creations, artisan cheeses, locally sourced bread, and oceanwise seafood selections showcase the bounty of Vancouver Island. Everything is prepared daily with the freshest, natural ingredients.
307-b 14th St, Courtenay, BC V9N 6P5
Tel: 250-334-8564
For those who have found it, the charm of bisque comes as no surprise. The fast paced lunches turn into a relaxed evening out. Walking distance to all the hotels, bisque is a boutique chef run restaurant which prides itself on serving a fresh west coast inspired menu.
132 Port Augusta Street, Comox Marina, BC V9M 3N7
Tel: 250-339-5030
The Blackfin Pub is located just minutes from downtown Courtenay and steps away from the Comox Harbour. Here you can enjoy a fun nautical atmosphere and take in the ever changing view that includes the majestic Comox glacier, Beaufort Mountain range and Comox Wharf.
1175 Cliffe Avenue, Courtenay, BC V9N 2K2
Tel: 250-338-1500
With something for everyone, we offer a sleek yet comfortable urban lounge for friends and families to enjoy, with a fun, laid back setting. Our menu combines a variety of fresh west coast choices, delicious appetizers and a mix of favourite dishes from all over the globe. We also have an extensive gluten free menu.
1754 Beaufort Ave, Comox, BC V9M 1R6
Tel: 250-339-1199
Martine's Bistro, located on Vancouver Island in the scenic Township of Comox, is known as one of Vancouver Island's top restaurants and offers a superb dining experience. Our menu promises great food, a variety of fresh seafood, and a range of dishes to suit all tastes.

#21 1661 Cliffe Avenue, Courtenay
Tel: 250-871-6677
Welcome to our newest location! We offer a safe social atmosphere with our big indoor outdoor bar, outdoor patio and exceptional service and delicious food that will be sure to make everyone a regular.
Your visit to the Comox Valley is not complete without a trip to our local craft breweries. Sample a lager, ale, stout, or a full flight to taste each brew master's best! Check them out and follow your own ale trail!